Guess offers a Light Ash Grey top for $69, which offers just the right amount of translucence.
Bebe offers a gorgeous White Tunic Kimono Top for $119. You can pair it with a nice long necklace and a few bracelets and you're set.
Max Mara/Ebay is currently selling the cutest must have green sheer dress for the summer.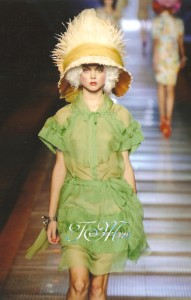 Global Discoveries/Ebay is currently selling a ton of cute sheer items
One-Shouldered: This style comes and goes. I have a few tops from 10 years ago with this shape, but they're back so yay!
            Coolyayausa/Ebay is currently selling the cutest MUST HAVE black one- shoulder dress for the season starting at $24.99. If you haven't jumped on the Ebay bandwagon yet, I highly suggest you do already!

            Bebe offers a black one-shoulder draped dress that is just gorgeous for only $89!
            WetSeal is selling a perfect for summer, floral one-shoulder dress for only $10
            WetSeal also offers the most happy looking yellow one-shoulder top that's also $10. What a great deal!
Monokini: A sexy twist on the bathing suit, this monokini has crept its way up the fashion lately and is here to stay!
            Victoria's Secret offers for only $51 a sexy black monokini with a gold buckle in the centre.
            Target offers a great solution to a monokini if you want to cover up some problem areas. This sailor print monokini is right for anyone and only $30
            Logbar/Ebay has the greatest price on a monokini yet at just $1 (auction style)! It is black and ties the front together. Great steal!

            Apple Bottoms offers a sexy zebra print monokini on sale for just $48